Bill Brown, President
Bill got his start performing in High Dive Shows and Cirque Shows similar to the ones he now produces. His passion for entertainment and adrenaline-junkie ways have helped him succeed in bringing smiles to audiences around the world.
Bill has now been producing, directing and performing in shows for over 30 years. He has created shows for Disney, Busch Gardens, Sea World and more, and put on many Sports Entertainment shows at fairs, festivals, theme parks and events across North America and worldwide. He has also produced a custom aerial act for the Ringling Brothers Circus, and spent time as an aerial coach for Cirque du Soleil. 
Lucie Denault, COO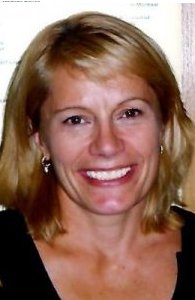 Lucie is from Montréal. She has worked in the Entertainment Industry for over 30 years. Lucie is a Marketing Director and Producer for the Brown Entertainment Company and is a proven developmental leader specifically related to Water production & 'Cirque' shows.  As a Producer she has been recruiting and staffing shows for the past five years. She also has experience in Choreographing & Performing high dive shows for the past ten years.

Honors and Awards
 IAAPA Award-Winning with Cirque Magnifique and African Acrobats of Kenya.  Award-Finalist for Best Sport Show with; Gold High Diving Show (Ocean Park), Synchronize Swimming Show (Ocean Park), Cirque de La Vie (Houston Space Center), Circo Brazil(Santa Cruz Beach Board Walk) and BMX Stunt Show (Fantawild China).